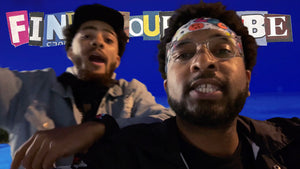 Experience the captivating visuals and raw energy of UglyFace's latest release, the "FAMiSHED" Official Video. This mesmerizing masterpiece takes you on a journey through their gritty lyrics, infectious beats, and unapologetic swagger. Witness the dynamic performances and innovative cinematography that have become synonymous with UglyFace's groundbreaking style.
---
• Find Your TRiBE • Singles • Videos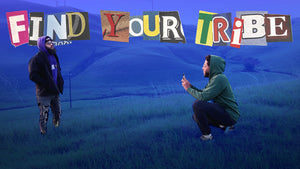 Let the heartfelt delivery and soulful melodies resonate within you, as you embark on a journey of self-discovery and connection. "EMOTiONAL" weaves together a mesmerizing composition that invites listeners to embrace their emotions and find solace in the music's profound message.
---
Escape to the scenic California mountains with UglyFace's music video for "WASTiNG TiME," featuring Andre Mosley. Embrace the tranquility and soul-stirring performance as Andre Mosley passionately sings about the significance of living in the present and cherishing every moment. The captivating visuals and soothing melodies transport you into a state of introspection, evoking feelings of hope, determination, and a yearning for fulfillment. Join UglyFace and Andre Mosley on this profound journey of self-realization, making every second count and celebrating the essence of life.
---
 Welcome to the world of UglyFace's latest masterpiece, "Cant Buy Your Way To Heaven." This profound hip-hop track takes you on an introspective journey, delving into the universal themes of the pursuit of meaning and the elusive nature of material wealth. Through mesmerizing visuals in the music video, UglyFace delivers a thought-provoking narrative that will leave you contemplating the true essence of happiness. Let's dive into this captivating experience together.
---
• Singles
Don't miss out on this captivating release from UglyFace. Let the jazzy, fresh, and cool vibes of "What's Going On" uplift your spirits and transport you to the summertime ambiance of New York. Follow UglyFace on their social media channels and stay tuned for more exciting releases from this talented rap/hip-hop collective